Plano convex lenses are flat on one side and with a precision convex surface on another side. Plano convex lenses are used to focus, collect and collimate the light to one point. It's ideal choice to focus light to a single point. The lenses are useful in lasers, detectors, collimators, condensers and fiber optics. Our plano convex lenses are polished to tight tolerances minimizing wave front distortion. The lenses are offered with anti-reflection coatings for different wavelengths including visible, UV and infrared wavelengths. Competitive prices and fast delivery are available from us for the lenses.
Our production capabilities:
Substrate

Optical glass N-BK7, N-BAK4,UV fused silica,silicon,sapphire, etc.

Diameter available

1.5mm to 800mm

Tolerance

+/-0.02mm

Focal length tolerance

+/-1%

Thickness tolerance

+0/-0.05mm

Surface quality

40-20 or 20-10

Irregularity

Lambda/4 or better

Centering

1 arc min or better

Chamfer

Protective chamfer

Coating

Anti-reflective coating for visible, NIR, UV and infrared wavelengths or no coating
Our company introduction
Nanjing Shuncheng Optical Components Co.,Ltd. is a professional manufacturer of precision optical spherical lenses, cylindrical lenses, optical plates and optical filters for power laser applications, opto-mechanics, electro-optical and optical instruments. Our factory was founded in the year 1998. We are located in Nanjing city, about 200km from Shanghai. We have 65 workers, 58 of whom are production staff. Most of them are rich-experienced workers, and they have skilled technology in production, research and test, most workers have been with us for more than 18 years.
Our products range
Spherical lens, including plano convex lens, plano concave lens, biconvex lens, biconcave lens,achromatic lens, ball lens, drum lens, etc.

Cylindrical lens,including plano convex cylindrical lens, plano concave cylindrical lens, biconvex cylindrical lens, biconcave cylindrical lens, cemented cylindrical lens, cylinder lens, cylindri rod lens.

Optical window and plate. Round window, square window, rectangular window, wedge window

Thin film: AR coating, reflective coating for mirror, band pass filter coating.
Here is a list of plano convex lenses we have in stock
:
Please check with us firstly for the exact quantity.
| | | |
| --- | --- | --- |
| Diameter | Focal length | Material |
| 12.7 | 25.4 | H-K9L |
| 12.7 | 38.1 | H-K9L |
| 12.7 | 50.2 | H-K9L |
| 12.7 | 62.9 | H-K9L |
| 12.7 | 75.6 | H-K9L |
| 25 | 30 | H-K9L |
| 25 | 35 | H-K9L |
| 25 | 40 | H-K9L |
| 50.8 | 200 | H-K9L |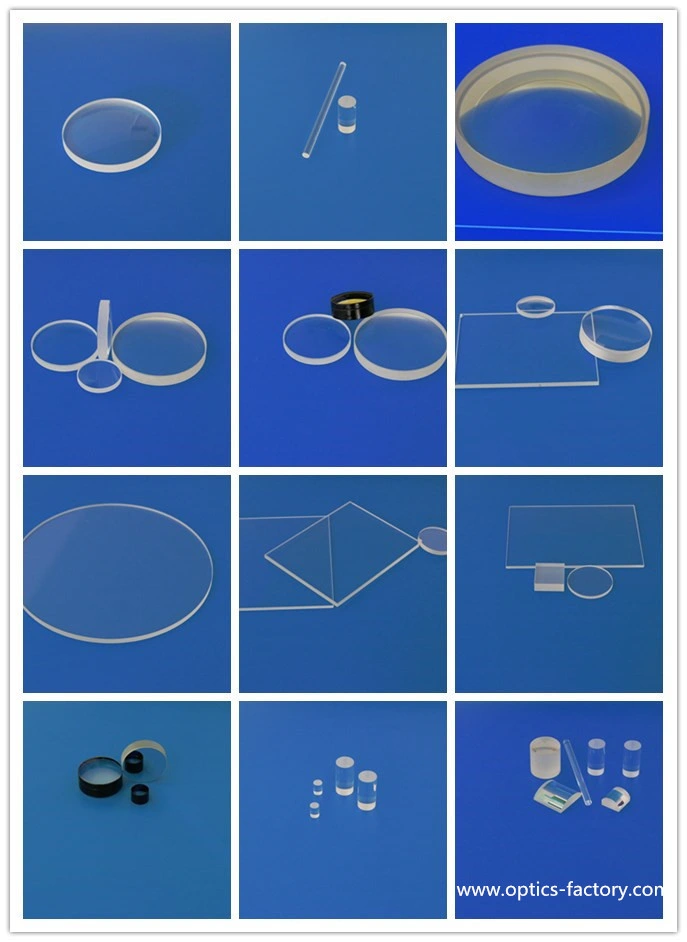 Our workshop, inspection, warehouse and packing: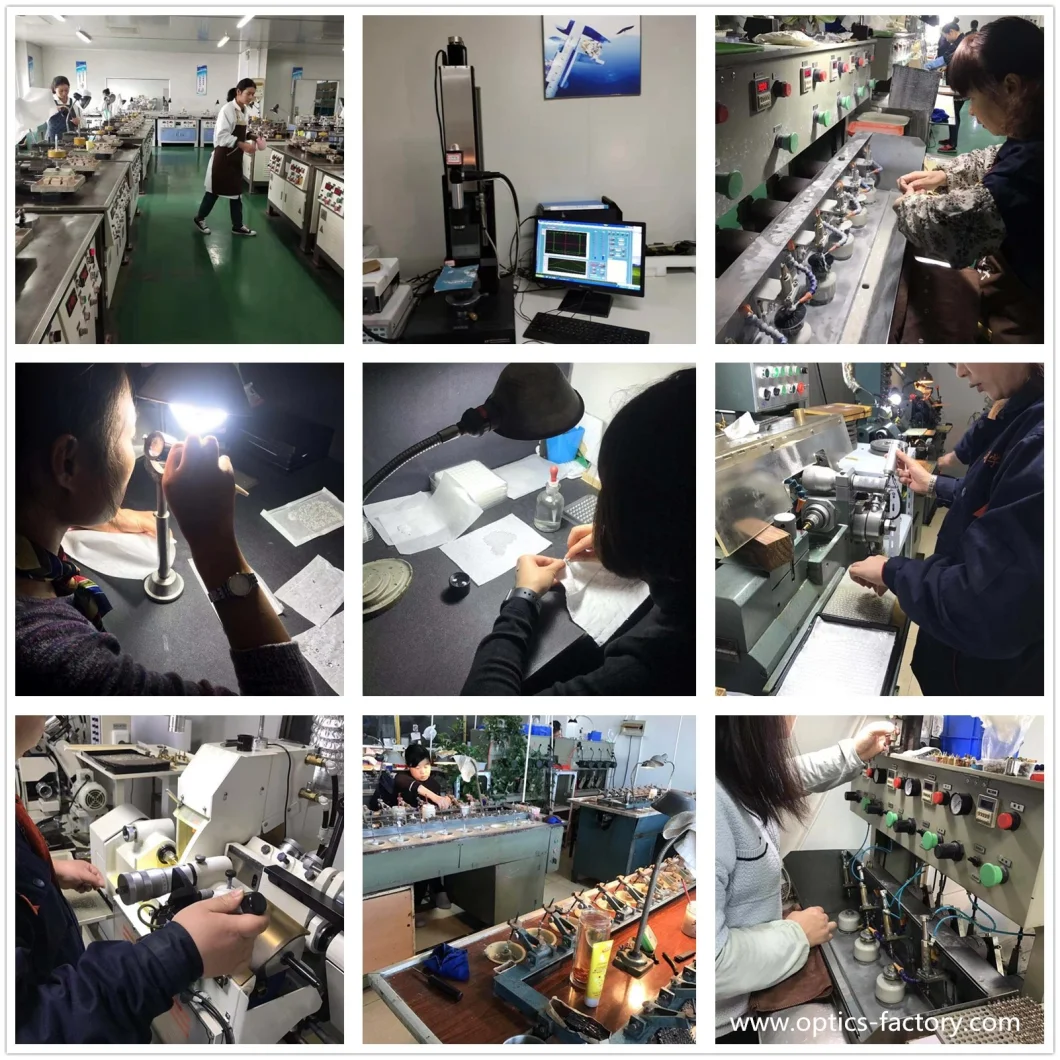 FAQ:
Q1: Can you offer the lenses in good quality ?
Yes, we can. Each lenses will be tested before delivery.
Q2: How many workers do you have for production and test ?
We have 65 workers, 58 of whom are professional skilled workers. Most of them joined Nanjing Shuncheng optical since the factory was founded. We have 6 skilled QA ladies to test surface quality, flatness, focal length and so on. New comers will get training before go to the position.
Q3: What's the minimum order quantity ?
5pcs. But for the large size optics, the MOQ is different, it's 1 or 2pcs.
Q4: What's the production lead time for samples and bulk order ?
Normally, we are able to send samples in one week or two, for the bulk order, we will send in 4-5 weeks, or send in partial delivery.
Q4: How will you ship the optics ?
We send goods by DHL and UPS. It's fast and safe. We have been working with DHL for about 18 years.