Fiber Laser Cutting Nozzle of Raytools/Lasermech/Precitec Head

Our laser nozzles are precision machined to meet or exceed the tight tolerances required in laser cutting. Because nozzles are replaced so frequently in laser machines, we always deliver the possible prices for these consumables. However, we will never compromise on quality, and we offer only the replacement laser nozzles.
We supply copper and hard chromium-plated replacement laser nozzles for all major laser manufacturers. Any parts you need, you can connect us.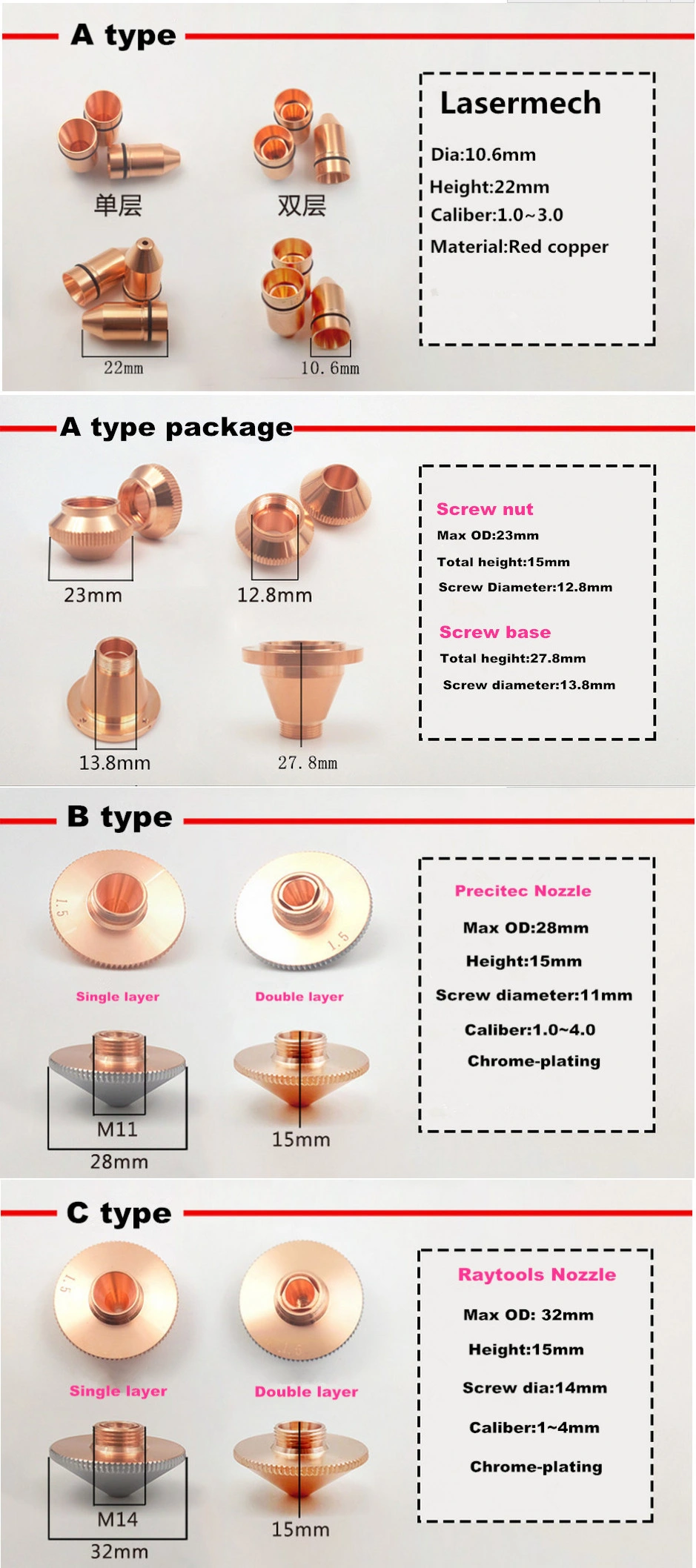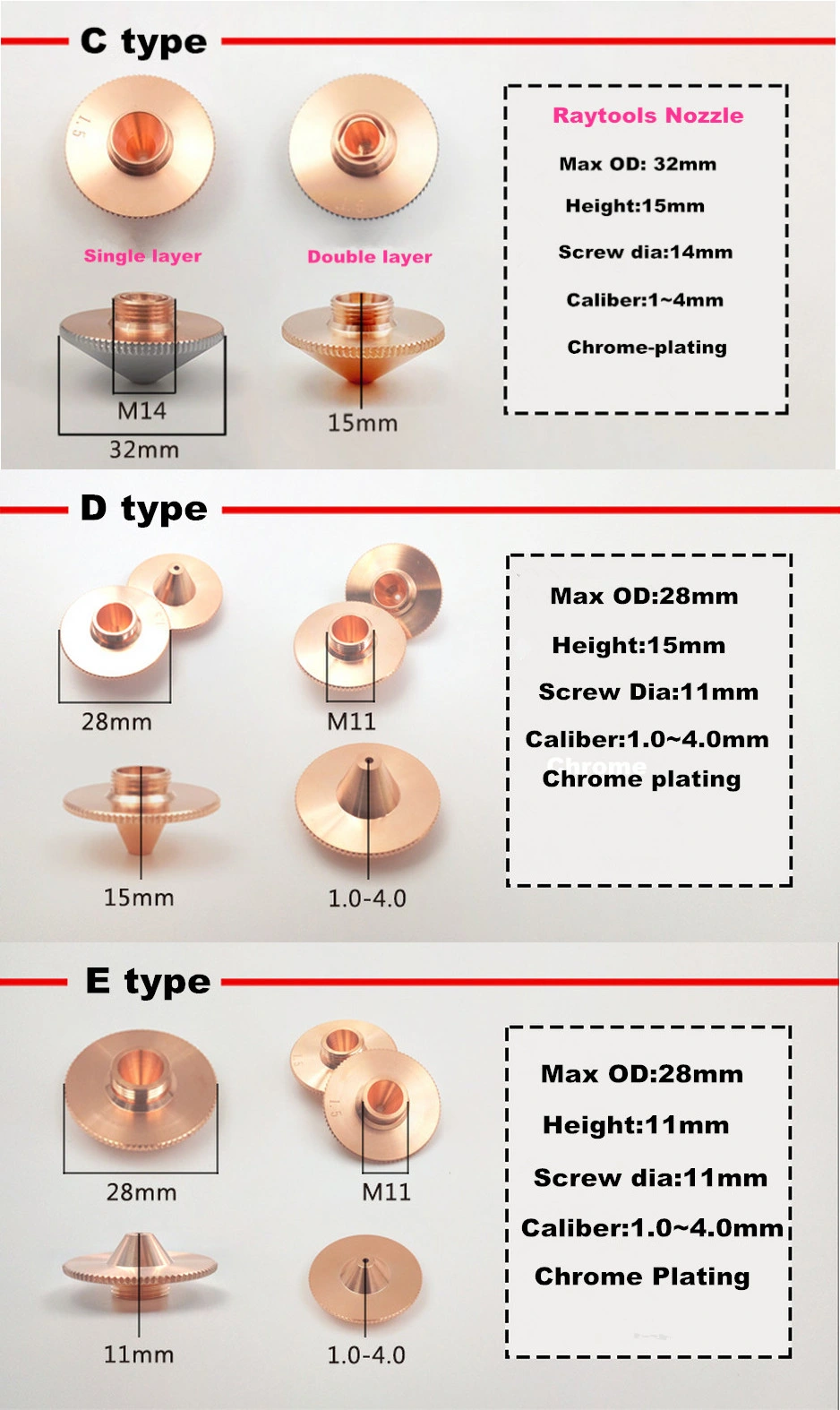 Fiber laser parts



YAG laser parts



About US
We are professional laser manufacturer in China
We are laser parts supplier in China
Our parts include Fiber/YAG/CO2 laser parts, we provide complete parts for all laser suppliers in China
We also provide other solution for industrial field