384*288 Pixels 20x/30x/33x zoom 2.0MP/20x zoom 4.0MP 19mm Lens New-Type Rugged Mounted HD IP Thermal Imaging IR Police Car PTZ Camera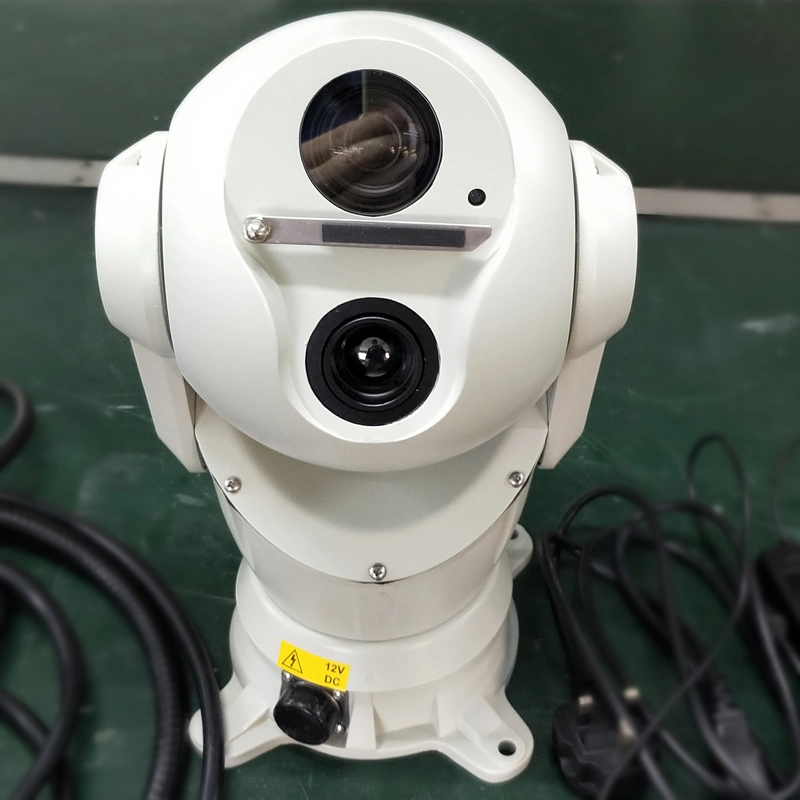 We are the leading Security CCTV Camera supplier, offer all Security CCTV Camera series, welcome to enquire Security CCTV Camera latest quote, Security CCTV Camera cover real Sony and Sharp project, Security CCTV Camera Series cover Bullet CCTV Camera, Dome CCTV Camera, Mini Dome CCTV Camera, thermal imaging CCTV Camera, Lasetr PTZ CCTV Camera, IR night version CCTV Camera, Explosion-proof CCTV Camera, IP CCTV Camera and PTZ Camera etc.
Appllitaion:
It can be widely used in wide range environments which required high-speed monitoring, e. G. River, forest, highroad, railway, airport, port, oil field, sentry, piazza, park, scenic zone, street, station, venue, and etc.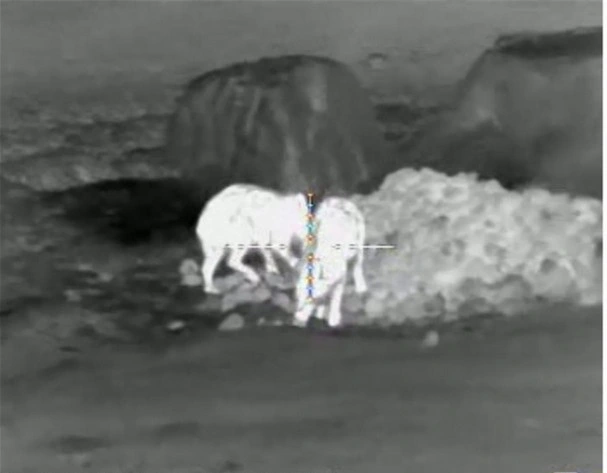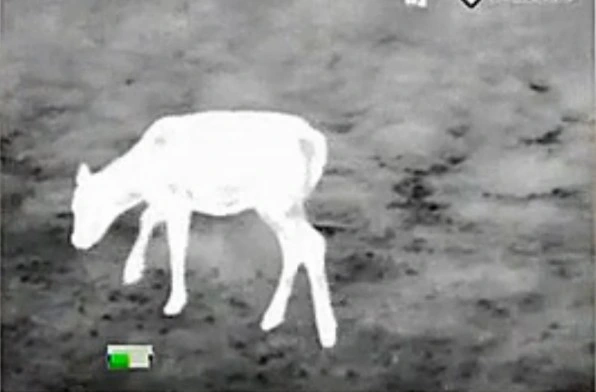 Features:
1. Weatherproof design, high die-case aluminum casting. Protection grade IP 66
2. Dust-proof, antifogging, frost protection function.
3. Support OSD Menu function, and with self studying function
5.360° Continuously rotation, Max. Pan speed is up to 100° /s
6. Coordinate displayed function.
7.4 self studying tracks, 60s/track, and total are 240s.
8. Provide 128 preset positions; The preset address could be displayed.
9.4 programmable tracks, 2 scanning tracks, 12 private zones cover.
10. Auto start tracking function
11. Built-in surge and lightning strike protective equipment.
12. Alarm linkage function, 4-alarm input, 2-alarm output
Thermal PTZ Camera
Technical
Parameters
Thermal Imager
Color model
white hot
Frame frequency and resolution of output image
50Hz/60Hz 384*288@ Field-switchable between NTSC and PAL
Spectral range
8-14μm
NETD
≤40mK
Focal length
19mm 25mm
FOV
19mm: 19.5°x 14.7° 25mm: 14.9°x 11.2°
Communication Protocol
RS232-TTL
Baud Rate
115200
Digital Zoom
2×,4×
Image Flip
Horizontal/Vertical/Diagonal/Original image(4 types)
Time to Image
<5s
AGC
Self-adaption dynamic range compression
IIE
Intelligent image enhancement
Data Interface
50pin data interface
Supply Voltage
4-6V DC
Power Consumption
≤2W@5V 25ºC
PTZ
Pan/Tilt Range
Pan:360°endless ,Tilt:+60° ~ -90°
Pan/Tilt Preset Speed
Pan:150°/s,Tilt:120°/s
Pan/Tilt Control Speed
Pan:0°~100°/S ,Tilt:0°~90°/S
Preset Positions
256 presets ,6 cruising tracks
Communications
RS485, Built-in 16 protocol, Baud Rate from 2400Bps to 19200Bps optional
General
Work temperature
External-35ºC~55ºC
Power
DC10.8 - DC18V
IP Grade
IP66
Weight
6KGS
Thermal Imaging Technical Data:
Detector 384x288
Resolution
384×288
Pixel Pitch
17μm
NETD
<40mk@f1.0 25ºC
Spectral Range
8~14μm
Lens
Lens(mm)
Optional : 7mm,8.8mm,12.8mm,15mm,19mm,20mm,25mm
,35mm,40mm,50mm,55mm,75mm,100mm,150mm
Image Processing
Frame Rate
50Hz/60Hz
Analog Video
Field-switchable between NTSC and PAL
Digital Zoom
2×,4×
Palette
9 types
Image Flip
Horizontal/Vertical/Diagonal/Original image(4 types)
Time to Image
<5s
AGC
Self-adaption dynamic range compression
IIE
Intelligent image enhancement
Electrical Interface
Data Interface
50pin data interface
IR Module Control
Communication Protocol
RS232-TTL
Baud Rate
115200
Power Supply
Supply Voltage
4-6V DC
Power Consumption
≤2W@5V 25ºC
Environmental Compatibility
Operating Temperature Rage
-40ºC ~ 70ºC
Storage Temperature Rage
-45ºC ~ 85ºC
Certification
RoHS
Shock
Half sine wave, acceleration of 30g,pulse length 6ms,
3 times of shock in fixing direction
Vibration
10Hz~40Hz,0.015g^2/Hz;40Hz~500Hz,0.00015g^2/Hz; Rms:1.04291g,5min,Xaxis
Humidity
5%~95%,non-condensation
Physical Characteristics
Size(mm)
41mm×41.5mm×43.2mm(lens excluded)
Weight(g)
110g(lens excluded)
Detector 640x512
Resolution
640×512
Pixel Pitch
17μm
NETD
<40mk@f1.0 25ºC
Spectral Range
8~14μm
Lens
Lens(mm)
Optional : 7mm,8.8mm,12.8mm,15mm,19mm,20mm,25mm
,35mm,40mm,50mm,55mm,75mm,100mm,150mm
Image Processing
Frame Rate
25Hz
Analog Video
PAL
Digital Zoom
2×,4×
Palette
9 types
Image Flip
Horizontal/Vertical/Diagonal/Original image(4 types)
Time to Image
<15s
AGC
Self-adaption dynamic range compression
IIE
Intelligent image enhancement
Electrical Interface
Data Interface
50pin data interface
IR Module Control
Communication Protocol
RS232-TTL
Baud Rate
115200
Power Supply
Supply Voltage
4-5.5V DC
Power Consumption
≤2.5W@5V 25ºC
Environmental Compatibility
Operating Temperature Rage
-40ºC ~ 70ºC
Storage Temperature Rage
-45ºC ~ 85ºC
Certification
RoHS
Shock
Half sine wave, acceleration of 30g,pulse length 6ms,
3 times of shock in fixing direction
Vibration
10Hz~40Hz,0.015g^2/Hz;40Hz~500Hz,0.00015g^2/Hz; Rms:1.04291g,5min,Xaxis
Humidity
5%~95%,non-condensation
Physical Characteristics
Size(mm)
39mm×43mm×47mm(lens excluded)
Weight(g)
145g(lens excluded)
Camera Module Data:
20x,2.10 Mega pixel 1/2.8" Progressive Scan CMOS ICR day&night hd ip camera module
camera
Image sensor
1/2.8" Progressive Scan CMOS
Scanning system
Progressive Scan
Signal system
PAL/NTSC
S/N Ratio
>52dB
Video output
Network coding output
Resolution
50HZ:25fps(1920x1080) 60HZ:30fps(1920x1080)
50HZ:25fps(1280x720) 60HZ:30fps(1280x720)
Lens
Focal length
4.7-94mm,20 zoom optical
Aperture
F1.6-F3.5
Pan viewing angle
61.4-2.9°(wide angle-telescope)
Close-up
10-1500mm(angle-telescope)
Zoom speed
About 2.7 second(optical,wide angle-telescope)
Day&night
ICR filter
Compression standard
Video compression standard
H.265/H.264
Compression output coding rate
32kbps-12Mbps
Audio compression standard
G.722.1,G.711-a law,G.711-u law,MP2L2,G.726,AAC,PCM
Network function
Support protocol
TCP/IP,HTTP,DHCP,DNS,DDNS,RTP,RTSP,PPPoE,SMTP,NTP,UPnP,SNMP,FTP,802.1x,QoS,HTTPS,IPv6 (SIP,SRTP,optional)
Function
Focus mode
automatic/manul/one focus
Exposure mode
Automatic explosure/aperture first/shutter first/manual first
Day&night
automatic/color/white black
Electronic shutter
1/1 second ~ 1/30,000 second
Wide dynamic
4 grade adjustable
Explosure compensation
10 grade adjustable
External interface
36pin FFC (including network port,RS485,RS232,CVBS,SDHC,Alarm In/Out,Line In/Out,power)
General specification
Working temperature and humidity
(-10° ~ 60°),less than 90%RH
Power Supply
DC12V±10%
Power Consumption
Static 2.5W,dynamic 4.5W
Measure(mm)
50×60×88
Weight
265g