Opt Elight Painless Permanent Hair Removal Machine Shr Opt
Description
SHR + Elight two handles
3000W big power with good effective
IN-MOTION technology, pain free treatmet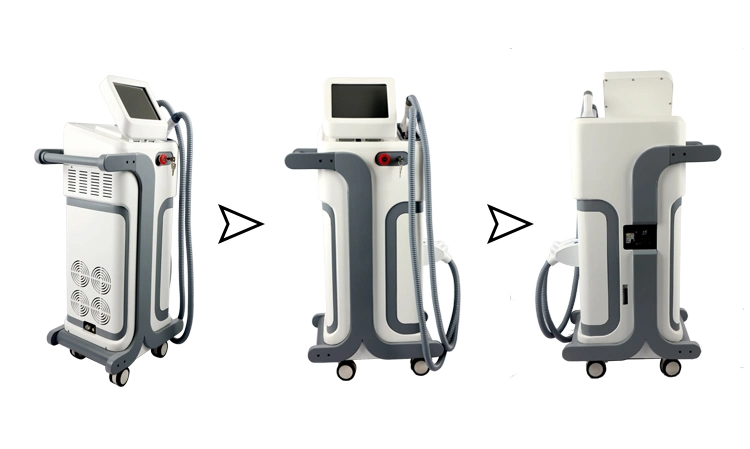 Application
1. Remove undesired hair permanently from various areas of the body for all kinds of hair color
2. Remove epidermal pigmentation:speckles, age spot, sun-induced freckles, birthmark, ect.
3. Remove red blood vessels: bottlenose, erythema, change bottle nose
4. Acne and scars treatment
5. pore minimizing and face lifting
6. Skin rejuvenation, Lessen deep wrinkles and anti aging
7. Improve skin quality: dry skin, oily, aging, chromatism, ect
Theory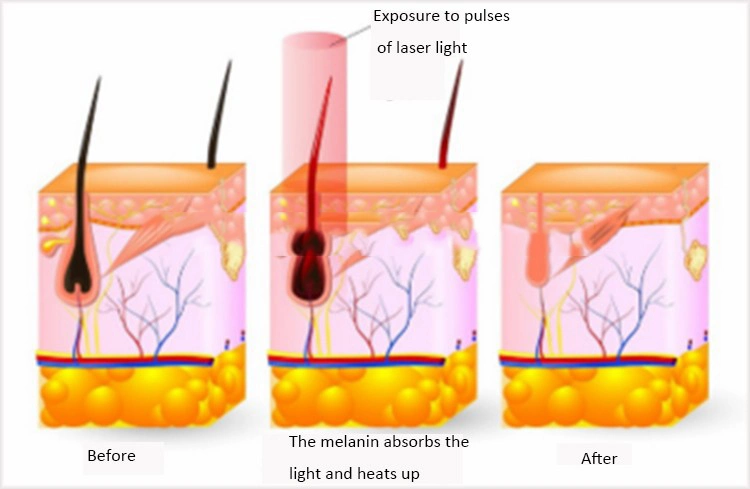 IPL SHR technology:
SHR stands for Super Hair Removal, a technology of permanent hair removal which is having a sweeping success. The system combines laser technology and the benefits of the pulsating light method achieving practically painless results. Even hairs which until now have been difficult or even impossible to be removed, can now be treated.The treatment is more pleasant than with the conventional systems and your skin is better protected.
Elight-IPL:
beauty machine combines three advanced technologies: Bipolar Radio Frequency+IPL+Skin Contact Cooling.With the impedance defference in skin and pre-heat produced when the skin selectively absorbs optical energy, makes epidermis and dermis different diseased tissue produce light pyrolysis effect. The absorption of RF energy is not affected by skin pigment, could use for both deep color and light color skin. Meanwhile, contacting surface cooling technology applied on the treatment probe head can eliminate the heat effect attributed to photon energy, greatly reduce pain in the process of treatment. And increase the resistance of surface skin, reduce the RF absorption of the surface skin, greatly improving both the treatment performance and safety.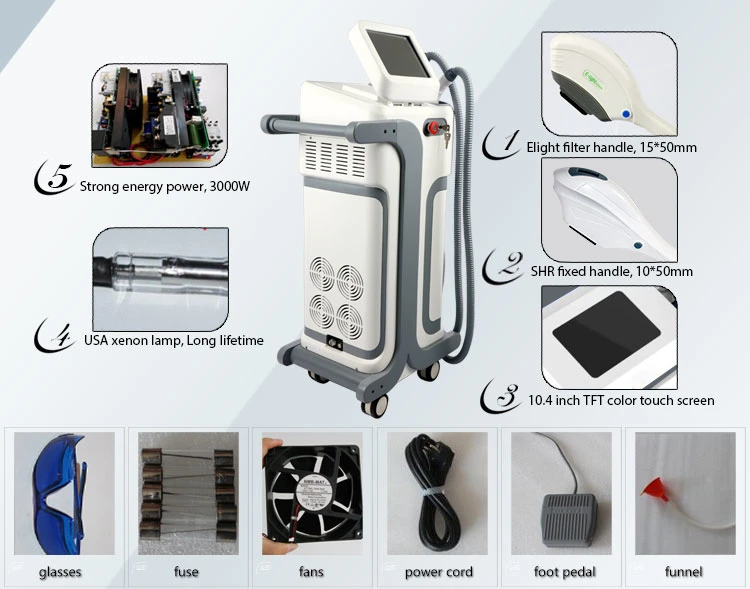 Advantages
1. Big power 3000W, stronger energy, more better treatment effect
2.Germany hose, good quality, longevity
3.Machine with Japan capacitors, brand NIPPON
4.Machine with 2 pcs radiators + 7 pcs fans, better cooling effect
5.Handle with USA xenon lamp, could emit 500,000 shots
6.Real top configuration, biger space water tank, better cooling effect
7.Two handpices:SHR + Elight
8.Germany imported intergrated water and electricity plug-play connector, safety and stability
9.10 shots in 1s, faster for hair removal
10. The screen can be folded up and down
11. Alarm protection system of water flow and water temperature: stop all working immediately in case of any risk, protecting people & machine against any risk at the first time.
12. User-friendly software design: simple parameters setting and easy operation
Specification
Operation Inteface
10.4 " TFT True Color LCD Screen
Wavelength
SHR handle 610-950nm
Elight hanlde 430mn/530mn/640nm-1200nm(standard)
480nm/560nm/590nm/690nm/750nm (optional)
Working Mode
SHR+mormal Elight/IPL/RF
Spot Size
15*50 mm2,10*50mm2
Energy
1-50J/cm2
Pulse Width
1-50ms
Pulse Amount
1-6
OPT SHR Frequency
1-10HZ(adjustable)
Handle
SHR handle + Elight handle
Out put power
RF power
3000w
300w
Fans Radiation
7Pc
2 Big car used Radiation
Weight
45KG
Company Information
Founded in 2007, KEYLASER SCI-TECH Co.,ltd. , a worldwide medical device manufacturer produces
high-end products for plastic surgeons, dermatologist, physicians, and healthcare professionals.
With various reliable product line including IPL, RF microneedle, CO2, Diode laser, and Q-Switch laser, KEYLASER serves the industry as one of the leading companies with rigorous R&D level and valuable experience.
KEYLASER developes the most progressive product to lead global market and products are being globally marketed by overseas offices, KEYLASER is cooperating with world-wide distribution partners to provide the highest customer satisfaction.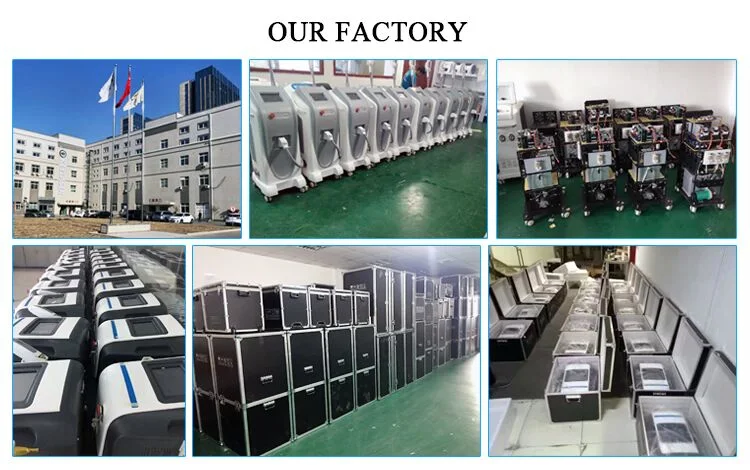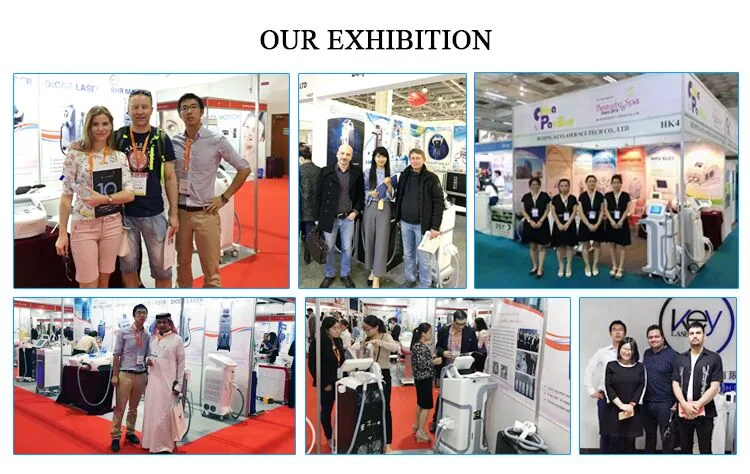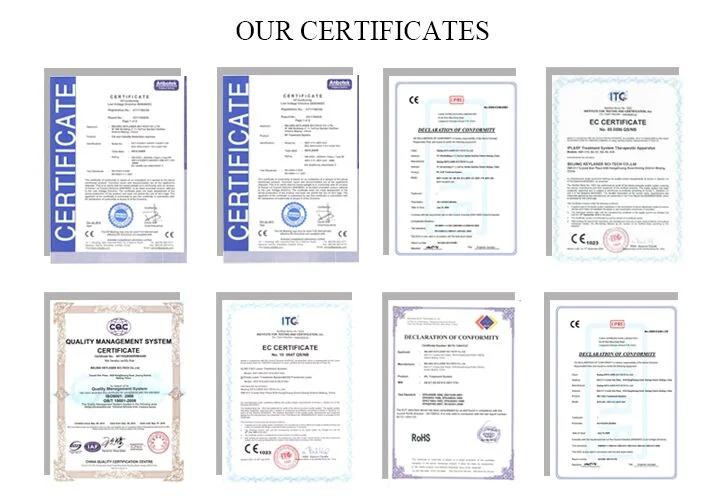 Package&Shipment
1. Machine will be packed in aluminum case for maxium protection during shipment.
2. shipping: DHL, EMS, TNT and so on, by DHL about 3-5 working days to your home
Our Service
1. Door to door services by air: DHL, UPS, TNT, FEDEX…you can get the machine within 6 days!
2. 1years free warranty, lifetime maintain,
After you get the machine, there is user manual, maintain manual, training CD guide
you to operate the machine.
3. Training: (Video+Manual+Online Service) Can Keep You Operate It Easily.
4. Professional guide: 24 Hours Professional online customer service
Engineer after sale team for professional Guide.
5. OEM&ODM service for distributor.